Hack4Values
News & Events
All the news about Hack4Values
We could have called it Blog, but it didn't rhyme.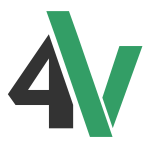 All Hack4Values events
Join us, we hack but we don't bite.
Breakfast in Paris's 17th arrondissement with H4V associations and ethical hackers to present our latest results and news, get your feedback and discuss a range of topics. Registration by email to: [email protected]
On May 12, 2023, the Sthack event in Bordeaux will host a Live Hacking Event with Action Contre la Faim.
From April 5 to 7, 2023, we will be holding our first Live Hacking Event in partnership with the International Cybersecurity Forum (FIC) in Lille, with the e-enfance association.
Looking to organize an event?